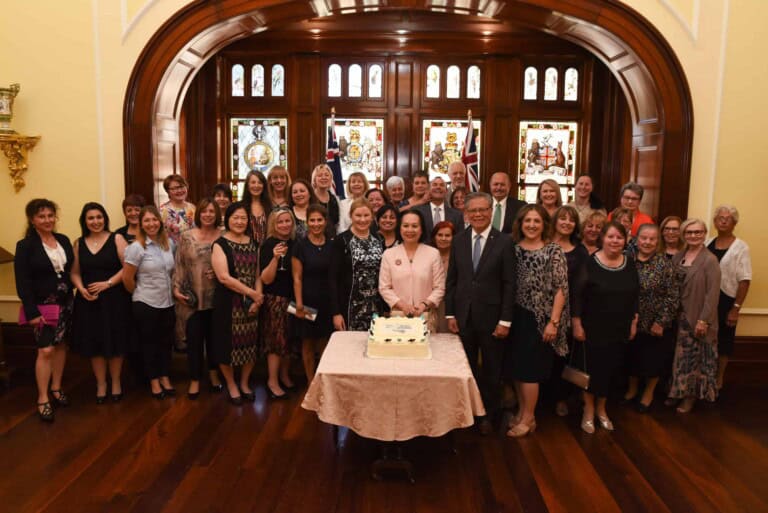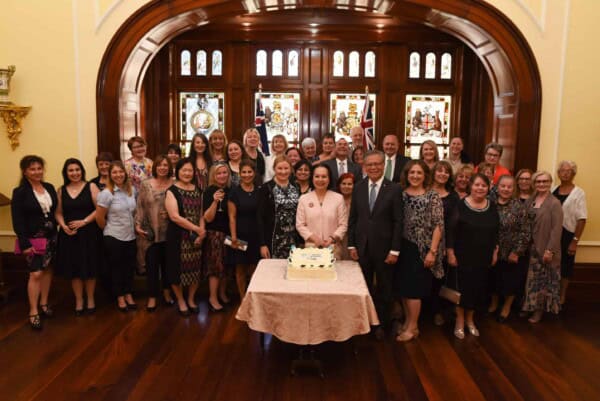 UnitingSA's Ethnic Link Services this month celebrates 30 years of specialist support for older South Australians from refugee and migrant backgrounds.
Since 1989, the state-wide program has been helping elderly people from diverse cultures to overcome service barriers and lead full and independent lives.
To mark the milestone, His Excellency the Honourable Hieu Van Le AC, Governor of SA, and wife Mrs Le hosted a reception for Ethnic Link Services staff, clients and supporters at Government House on October 29.
UnitingSA's Aged Care Executive Manager, Sue Krake, said Ethnic Link Services had been a trailblazer in addressing the unique challenges faced by older migrants and refugees.
"For three decades, our team of specialist bilingual, bicultural staff have walked alongside multicultural communities, bridging critical language and cultural divides," Ms Krake said.
"We work to ensure people from non-English speaking backgrounds can access the support they need to live independent and meaningful lives.
"Using a service model unique to South Australia, our team of multilingual workers connect older people from diverse cultures with mainstream services and break down social isolation.
"But perhaps most poignantly, they ensure the cultural customs that bring so much meaning to their clients' lives are respected, upheld and celebrated."
Ms Krake said Ethnic Link Services continued to have a profound impact on the lives of many older South Australians from non-English speaking countries.
"Today our specialist team support people from 45 different cultural and linguistic backgrounds and over 50 countries of birth," she said.
"Some of their communities are well-established, having been part of our social fabric for many decades, while others are small and emerging groups who have more recently called Australia home.
"I would like to thank everyone who has worked for Ethnic Link Services in the past, and those working here now, for providing such an inclusive and caring service."
Ethnic Link Services operates across metropolitan Adelaide, Whyalla and the Riverland.
Ethnic Link Services works closely with the Federation of Ethnic Communities Council of Australia and is funded by the Commonwealth Home Support Programme.