A 26-b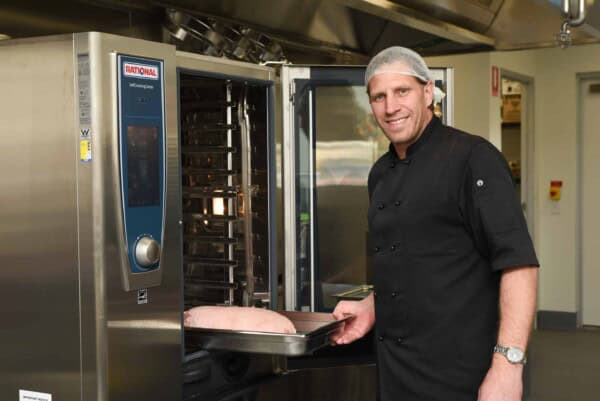 edroom expansion of Hawksbury Gardens Aged Care in Salisbury North is complete, delighting residents and staff who are enjoying the modern transformation.
The bright, spacious rooms each come with their own en-suite and bring the total number of bedrooms at Hawksbury Gardens to 89.
Central to the revamp is a new kitchen, which allows all meals to be cooked fresh on-site instead of using external caterers.
The project has also added new sitting areas, a staff room, laundry and dining room.
Residents enjoyed their first meal cooked in the new kitchen on June 4 – a lunch of chicken tikka masala, which received rave reviews.
Hawksbury Gardens chef manager Damien Obst says the feedback on the menu and quality of food has been wonderful.
"It's good to be able to evolve the residents' tastebuds and they are really enjoying the variety," Damien says. "Our deep fried fish is always a winner and we are converting residents' opinions of casseroles too."
Gunther, 88, was the first resident to move in to one of the new rooms in May.
"This is a very nice place – the service is good and the room is perfect," he says. "
There's plenty of room  for my clothes and I have my own bathroom too."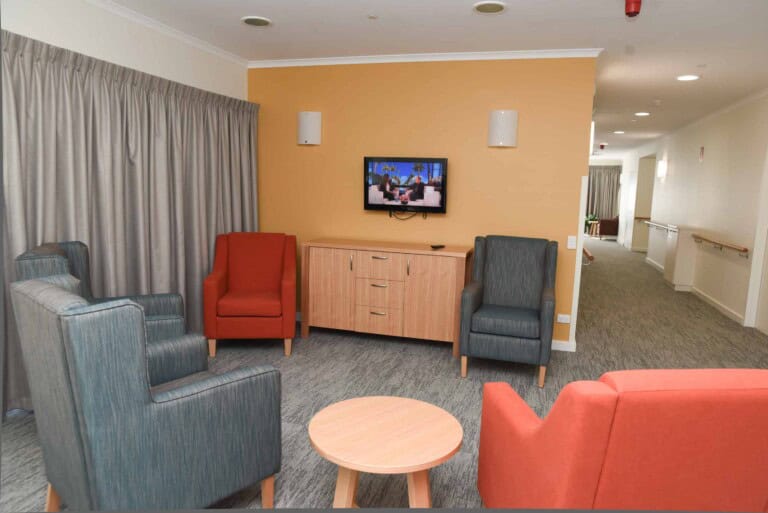 Sue Porter started as a volunteer at Hawksbury Gardens 15 years ago, and now works three days a week as an enrolled nurse.
She has loved watching the site evolve over time and says residents and staff alike have warmly welcomed the new development.
"The residents just love it – it's got such a warm feel," she says.
"They are so impressed with the food and the fact that they've got a chef now."
Work started on the redevelopment in April last year. Future work will include landscaping outside the memory support unit to create a special garden walk for residents.