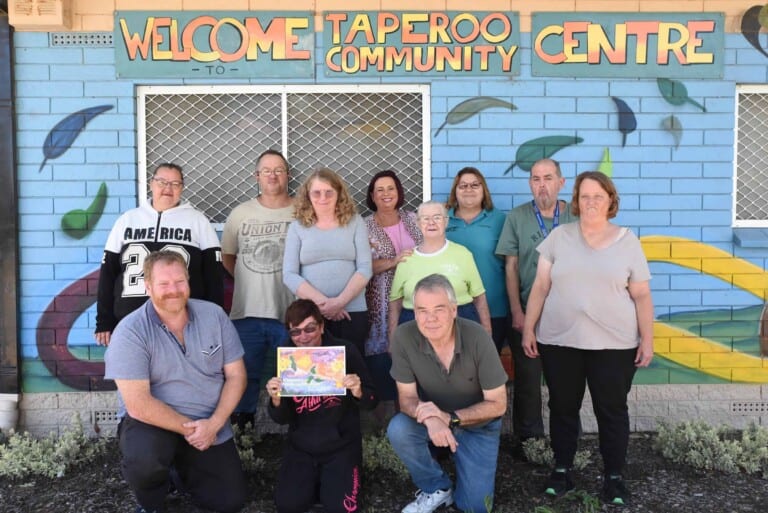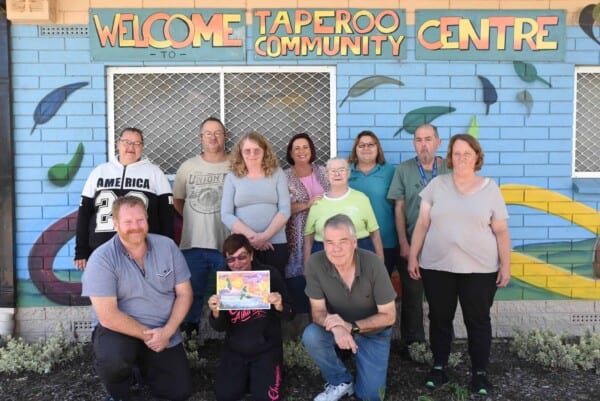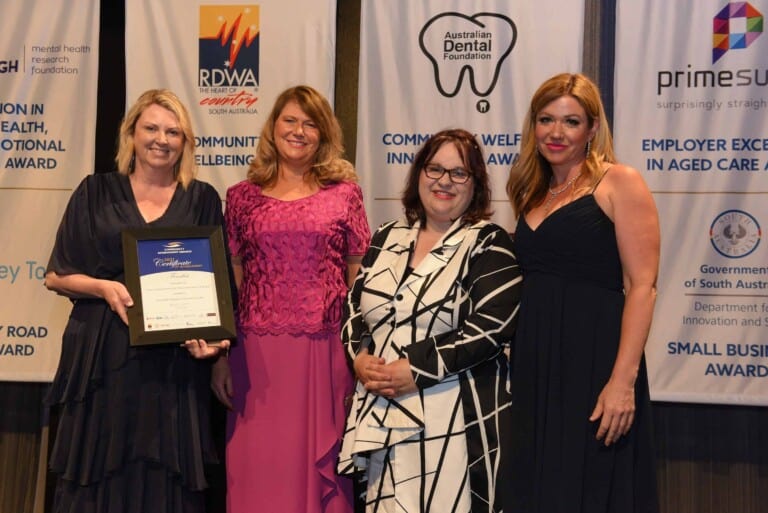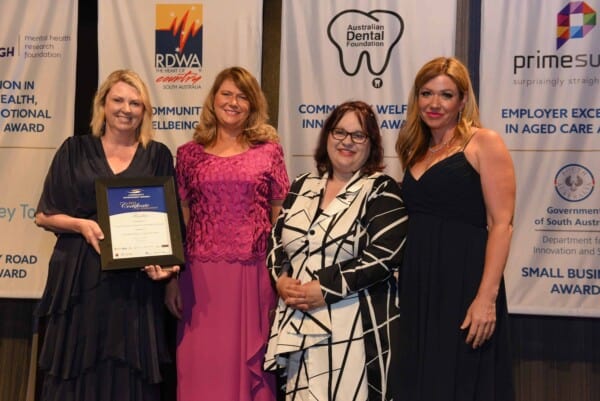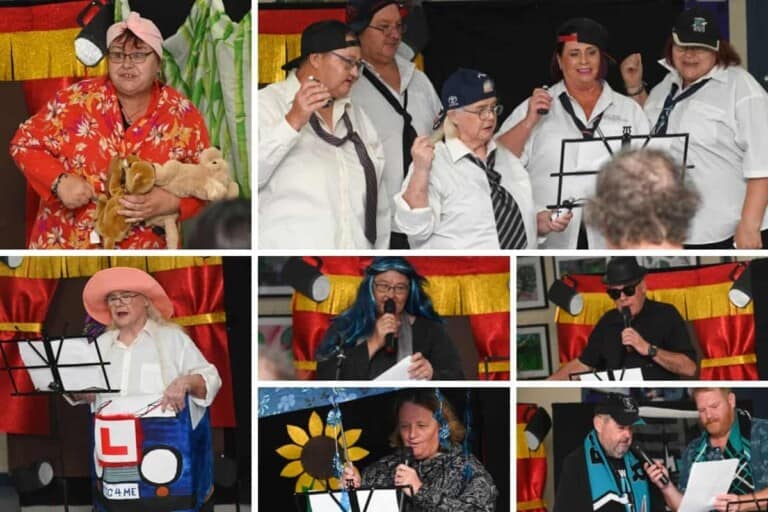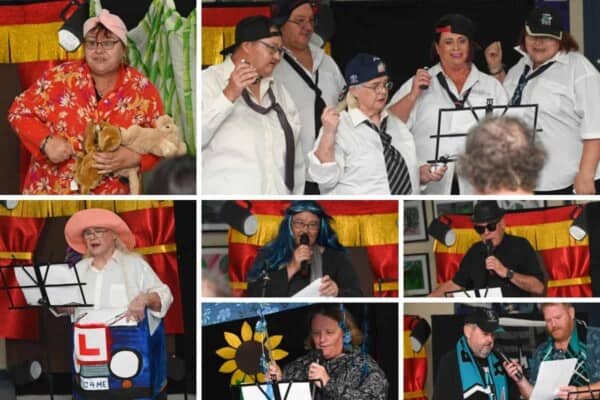 UnitingSA's Taperoo Community Centre is proud to be named the winner of Community Centres SA's The Loneliness Cure Award, as part of the 2021 SA Community Achievement Awards.
The award recognises the incredible impact of Taperoo Community Centre's poetry group, which uses poetry and performance to help participants develop literacy skills, build confidence and forge friendships.
UnitingSA CEO Jenny Hall was thrilled to accept the honour during an Awards Gala Presentation at the Hilton Adelaide on Saturday, 20 November 2021.
"Taperoo Community Centre is such an integral part of the community and we are so proud of the impact it has had on people's lives for more than 30 years," Ms Hall said.
"The poetry group is a wonderful demonstration of what can be achieved when we encourage people to embrace creativity to express themselves.
"Some of the group participants only learnt to read and write in recent years, so to see them create poetry and perform to an audience for the first time was inspiring.
"Thank you to the award organisers for this significant honour, and a huge congratulations to all of the award winners across the community."
Poetry group participants spent many months this year learning to draw on their life experiences to write poetry and perform their work in a special showcase at the centre.
The group also compiled a stunning publication, A Potpourri of Poems and Pictures, combining their poetry with artwork by Taperoo Community Centre's painting group.
Participants from the poetry and painting groups were incredibly proud to be recognised in the awards. Here's what some of the group members had to say:
Jason: "I am feeling overwhelmed and proud that all of our hard work and achievement has been recognised.  When we started this project, I never thought that we would win an award."
Dot: "I am proud and overjoyed that I came to the centre and was a part of this group.  In my whole life, I could never imagine that I would be able to achieve something like this."
Jasmine: "My life has changed for the better since joining this group. I am so proud of what we have done."
Belinda: "I feel so proud that other people have valued our work."
Joe: "I have a wonderful sense of confidence and achievement in being part of such a special project and winning this award."
A special thank you goes to Taperoo Community Centre Coordinator Kathy Miller, who puts her heart and soul into making the centre such a welcoming and inclusive place for our community.
A huge thank you also goes to Port Adelaide Enfield Council, who provided funding to enable the poetry group to be developed.
Finally, thank you to the award organisers and sponsors for the wonderful recognition, which means so much to the staff, volunteers and above all, participants at Taperoo Community Centre.
To watch a short video about the poetry group and the award win, click here.