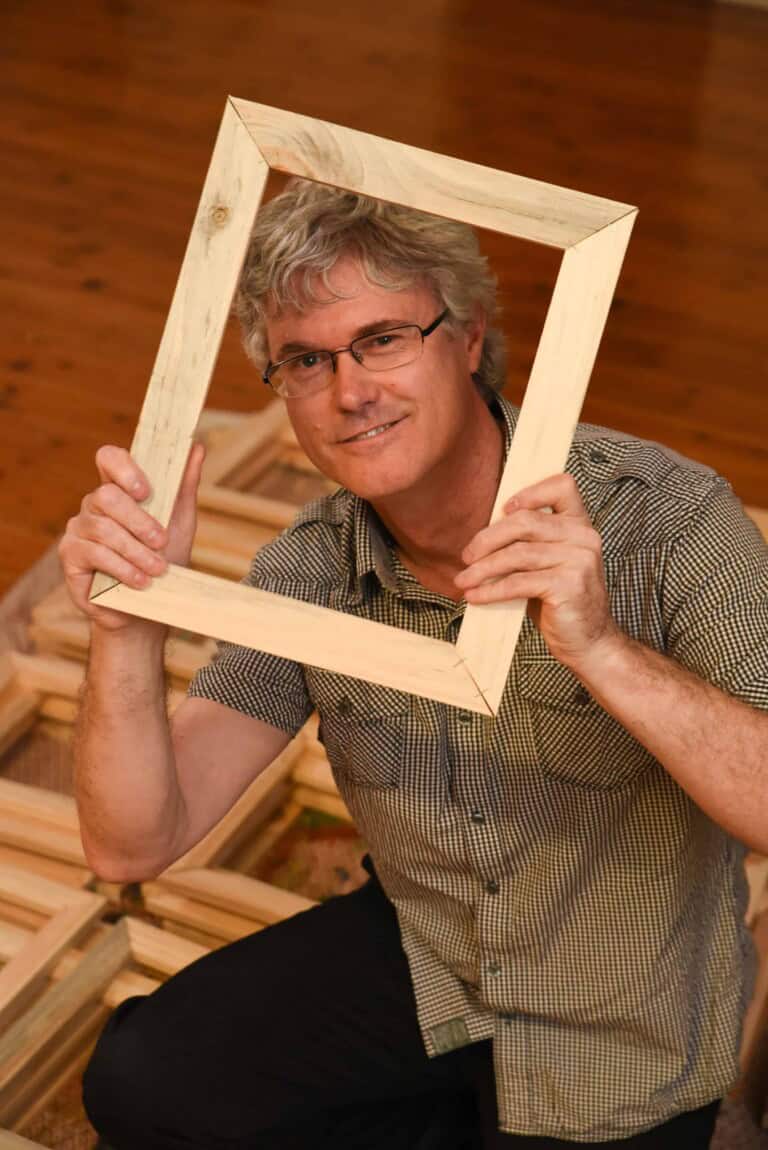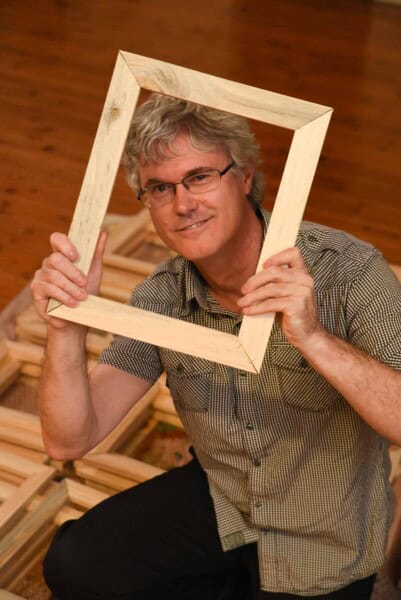 Accomplished artist Robert Habel is taking on his most ambitious project yet as a salute to UnitingSA's 100th anniversary.
The Mental Health Services coordinator with UnitingSA will create 100 oil paintings from across South Australia – one for every year since our organisation was founded on April 8, 1919.
"The organisation has been around for 100 years, so I thought the least I could do is 100 paintings," Robert says.
"Our older history is centred in Port Adelaide but now we have services across the state and I want to reflect that."
Robert has spent much of his life travelling the world painting landscapes but late last year turned his attention to methodically creating 100 frames and stretching canvases for the Centenary project.
Diamond House, where many of our Mental Health Services clients take part in groups and activities, kindly allowed Robert to use one of their rooms for his work.
He was assisted by clubhouse member Richard (pictured below right), whose talents in carpentry were put to good use over several weeks.
Now that the canvases are prepared, Robert is full steam ahead painting at a steady pace.
It will be a long process but one which Robert has embraced ever since UnitingSA Minister Les Underwood first suggested he consider creating an artwork to mark the Centenary.
"When Les asked me, I said it would be an honour," he recalls.
Robert plans to travel across South Australia throughout the year to paint in locations pertinent to our organisation.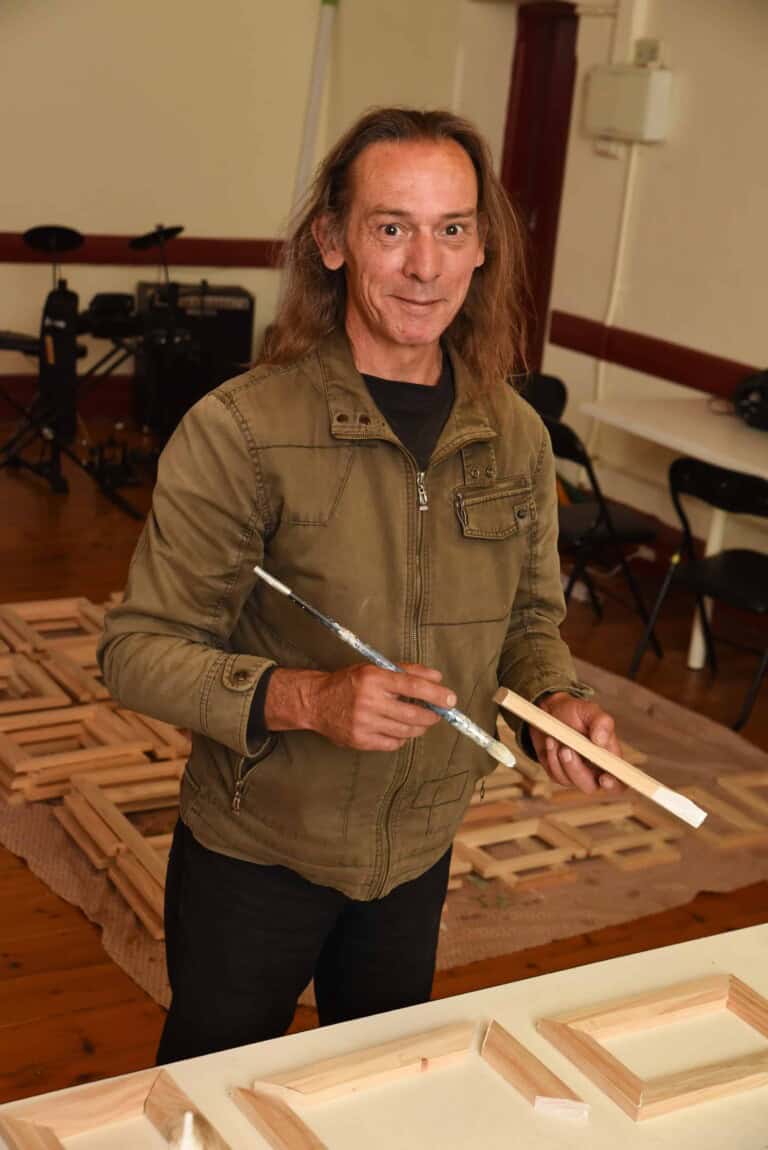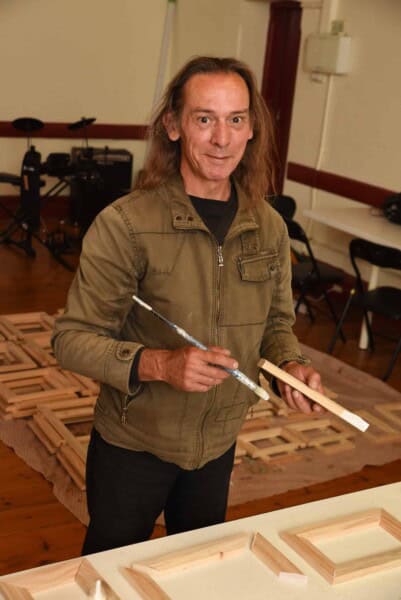 This will include places where we still operate services, as well as notable sites that form part of our past.
Among our regional areas he will visit are the Riverland, South-East and Whyalla.
He is also keen to make a trip to the former Baxter Detention Centre to create a painting representing our history supporting refugees leaving detention.
Our former polio treatment centres and fishing fleets are also likely to feature in his works.
The paintings will come together to be displayed as a whole series at our Centenary community celebration in Port Adelaide in October.
They will then be sent in small groups to our offices to be on display, with the view that they may be reunited in a permanent installation in the future.
"The idea is they will work as a series but they will also have their own presence and their own integrity," Robert says.
"They can work in isolation or be viewed together.
"If you put them together side by side without any spaces, the whole display will be approximately 4 metres by 3 metres."
We will reveal Robert's artworks as they are created during the year via UnitingSA's social media channels.
We will also feature an update in our special Centenary edition of Flourish, which will come out in April to coincide with our official anniversary launch event at Port Adelaide Uniting Church.
For more information about Robert Habel's art, visit www.roberthabel.com.au. To follow the journey of his Centenary artwork, visit www.facebook.com/unitingsa