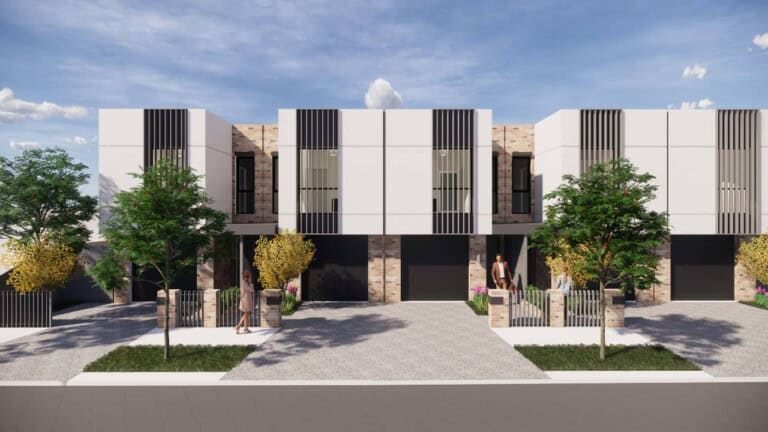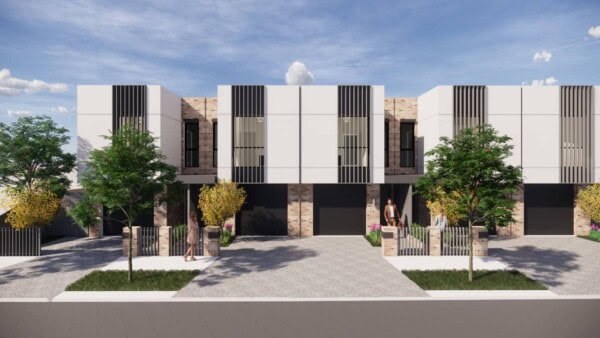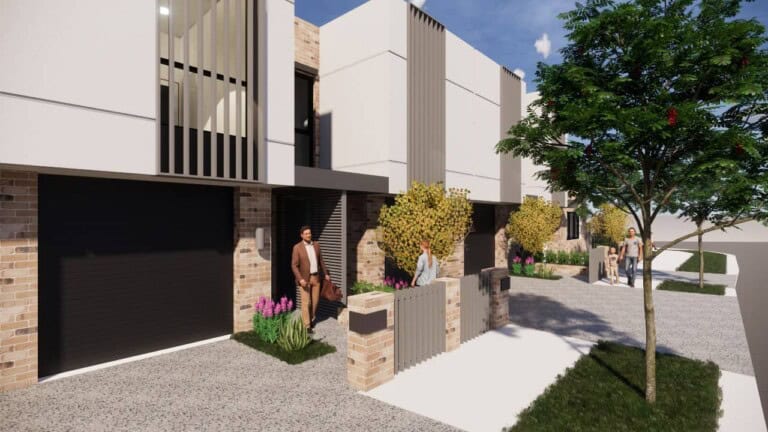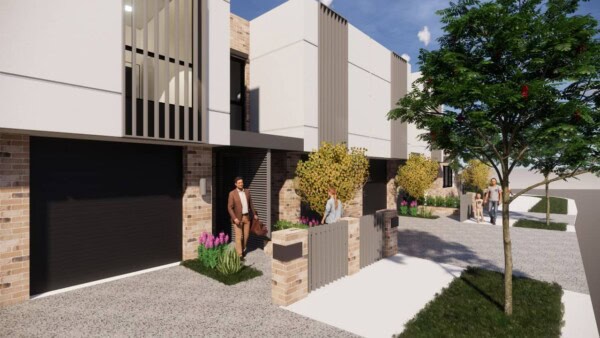 A new townhouse development will be built in Kurralta Park to provide social and affordable housing for South Australians struggling to enter the rental market.
UnitingSA's housing division, UnitingSA Housing, has received development approval to construct nine two-storey townhouses on the corner of Daly and Mortimer Streets, close to shopping and public transport.
The properties will be prioritised for people on low to moderate incomes including families, young people and new arrivals.
Building of the two and three-bedroom properties will commence in May and is expected to be complete in early 2021.
UnitingSA CEO Libby Craft says the project is part of the organisation's goal to address the need for affordable housing in the community.
"The high cost of renting in South Australia makes it difficult for many people to enter the housing market," Ms Craft says.
"This development transforms one property into nine modern townhouses, ensuring greater access to affordable and quality housing for our community.
"We will be installing solar panels on all townhouses to reduce electricity bills for future tenants.
"Given the challenges around the decline in social housing, we are proud to be able to contribute to positive housing outcomes for more South Australians."
UnitingSA provides social and affordable homes to almost 1000 people each year in more than 500 properties across metropolitan Adelaide.
In late 2019, UnitingSA Housing became the first tier-two community housing provider in Australia to be awarded a low interest loan through the National Housing Finance and Investment Corporation (NHFIC).
The loan has fast-tracked the Kurralta Park development and will also assist UnitingSA Housing to move ahead with plans for additional community housing projects across Adelaide.
The Kurralta Park development is the second project delivered by UnitingSA Housing under the South Australian Housing Authority's Community Housing Asset Renewal Program.
For media inquiries, please contact Emma Graham on 0412 723 989 or egraham@unitingsa.com.au.