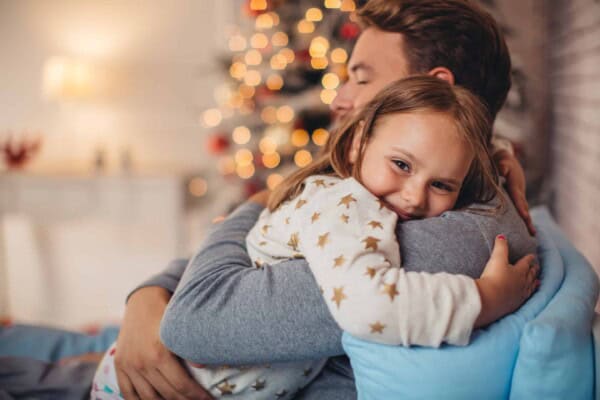 For most of us, Christmas is a wonderful time of year; a chance to celebrate, relax and enjoy time with our loved ones over a meal as we pass around gifts.
But for over 130,000 South Australians currently living on or below the poverty line, it can be a very different story.
Every year, thousands of South Australian children go without a gift – or even a meal on Christmas day – simply because their families can't afford it.
At UnitingSA, we know this Christmas will be among the toughest yet.
Our requests for emergency relief hampers and financial assistance have risen by over 15% in the past year, while the number of people supported through our homelessness services has increased by one third.
"We are in urgent need of help this Christmas as more South Australians present to our services than ever before," UnitingSA CEO Libby Craft says.
"Rising utility and living costs, stagnant wage growth, an increasingly casualised workforce, and a lack of affordable housing means many more people are in need of our assistance.
"The sad reality is that for many of the 22,000 South Australian children living in poverty, Christmas will come and go without a single gift under the tree or meal on their table.
"But the community's support can make all the difference."
This Christmas, we are calling on the community to join us in bringing a smile to local families doing it tough.
Here's how you can help
We are partnering with UnitingCare Australia and Target stores to collect gifts and monetary donations to help individuals, families and children in need.
This year, UnitingSA aims to raise $32,000 and collect over 2,000 gifts.
"This will ensure that 800 local families enjoy a meal on Christmas day, and discover presents under their Christmas tree," Ms Craft says.
"The community's ongoing support is enormously appreciated – because it really does give hope where it's needed most."
There are several ways the community can support our Christmas Appeal:
In-kind donations, such as unwrapped gifts and non-perishable food items, are gratefully accepted by our Emergency Relief Centre at 58 Dale St, Port Adelaide, between the hours of 9am and 1:30pm, Monday to Friday. You can contact the centre on (08) 8440 2299.
Businesses, social groups, churches or schools can host a toy or food collection. If you would like to be sent a Host Collector Pack or organise a collection, please call (08) 8440 2117.
Purchase a bauble gift card or gift box at Target checkouts. Proceeds will go to supporting the Appeal. You can also place unwrapped gifts under the Christmas tree at your local Target store.
Much needed donations can be made at unitingsa.com.au/donate or by calling (08) 8440 2200. Remember, any donations over $2 are tax deductible.
We ask that all gifts are received by December 14 to allow us to distribute to families the week before Christmas.
"Your gift will not only provide practical relief, it will give hope to some of the 130,000 South Australians in need," Ms Craft says.
"Together we can make a difference."
If you require further information, please contact our Christmas Appeal Coordinator on 8440 2117 or email marketing@unitingsa.com.au
Thank you for your support!