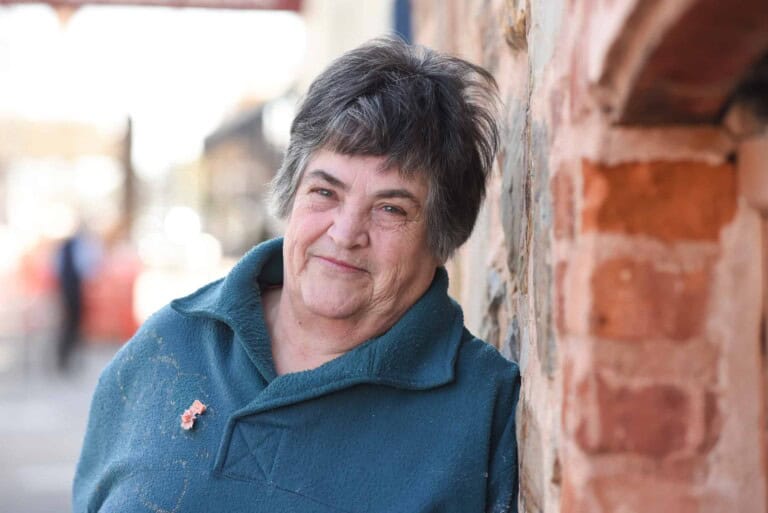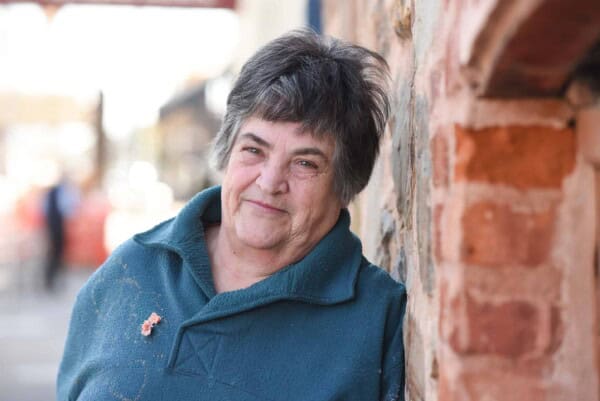 Trust does not come easily for Tina, who has endured more hardship in her life than most.
But she found it at Western Adelaide Homelessness Services, where she turned for support in February last year.
When Tina, 60, first walked in to the centre on Lipson St, Port Adelaide, she was slipping further and further into debt.
After more than 25 years in the workforce, she was unemployed and after paying rent, was left with just $10 a fortnight for food and bills.
"I'd be six feet under if I hadn't come in here," Tina says.
"I was getting to that stage where I just couldn't do it anymore.
"All my pay from Newstart was going to rent – I had no money for food.
"I don't know how I found this place but if I hadn't met Brendon, I wouldn't be here today."
Brendon is a coordinator at Western Adelaide Homelessness Services and he spent six months working to secure Tina a Housing SA property, which she moved into in July last year.
Compared with a private rental, Tina now has enough money left each fortnight to buy food, pay bills and slowly reduce her debts.
Brendon also helped Tina access financial counselling and legal aid, to help her through a difficult divorce from a man who effectively tricked her into marriage.
In 2012, Tina travelled to Tunisia to meet a man she had been chatting with online for several years.
On the second day, he took her to a "dirty, rundown building" where a group of men held them in a small office for several hours.
"I didn't understand their language and he kept saying it would be all right and to trust him," she says.
"I kept saying I didn't feel safe and then they got me to sign a big book in a different language.
"When we finally got out of there I asked what it had all been about and he said, 'Don't worry – we are married'.
"I said, 'I didn't come here to get married – I only came here for a holiday. You tricked me'."
Feeling helpless and under pressure in a foreign country, Tina agreed to move with him back to Australia.
In Adelaide, the man who had treated her as "a queen" in Tunisia transformed into a distant, abusive person who had regular affairs with other women and spent all her money.
For Tina, it was just another dark chapter in her story.
Tina started life in an Adelaide orphanage, where she suffered abuse at the hands of those entrusted to protect her.
At age 13, she ran away and caught a train to Melbourne – hopeful for a fresh start.
What followed was a series of abusive marriages over 30 years that slowly eroded her confidence and trust in men.
She had 14 children but is now estranged from her entire family.
The trip to Tunisia was her first time overseas and instead of being a much-anticipated life highlight, it ended in further disappointment.
However, in a testament to Tina's strength, she is now looking forward and is hopeful for the first time in years.
She says the security of her new home has been transformative and she is looking for a new job as a screen printer or in a second-hand shop.
Amazingly, she is also open to having another relationship one day and hopes to find "true love".
Through it all, she knows she has the team at Western Adelaide Homelessness Services to turn to whenever she needs support.
"I feel very comfortable here and would tell others to come," she says.
"This is where you can put your trust in and they will really listen.
"If sharing my story can help someone else, I will be happy."
To find out more about Western Adelaide Homelessness Services, click here or call (08) 8440 2110.