UnitingSA this week started demolition of six outdated properties in Prospect to make way for 40 new dwellings in the largest community housing development the organisation has ever undertaken in its 100-plus year history.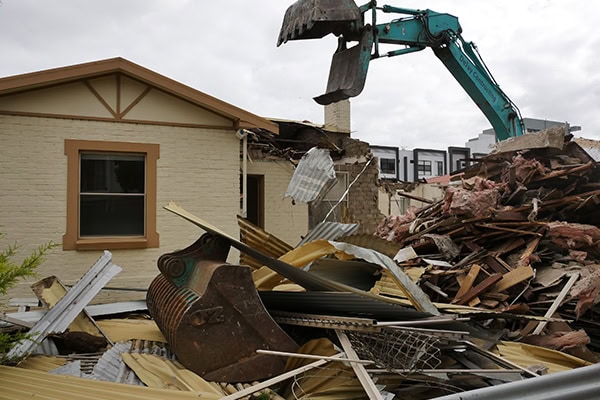 The new $15 million four-storey development will include a mix of affordable and social housing, along with Specialist Disability Accommodation apartments, all surrounding a central courtyard to create a vibrant and engaged community atmosphere.
It is part of a plan to build more homes in the coming years, as UnitingSA increases its community housing portfolio in an effort to help stem the state's housing crisis.
UnitingSA CEO Jenny Hall said the Prospect development would provide much-needed homes for South Australians facing homelessness or housing insecurity due to the state's ongoing rental shortage.
"Instead of the six outdated properties that were on the land, the new development will provide more than 30 new affordable homes for rental to people who really need them, with rent capped at 75 per cent of market value or 25 per cent of a tenant's income," Ms Hall said.
"It will be a fresh new start for South Australian families, couples and singles who are on low to moderate incomes, many of whom just can't compete in today's ultra-competitive rental market.
"The inclusion of two, high needs specialist disability apartments will also provide vital accommodation to this vulnerable group who find sourcing appropriate housing almost impossible. It will give those residents more independence in a safe, purpose-built, community environment."
Seven three-bedroom townhouses included in the project will be sold privately to help fund the development, which is expected to be complete by mid-2024.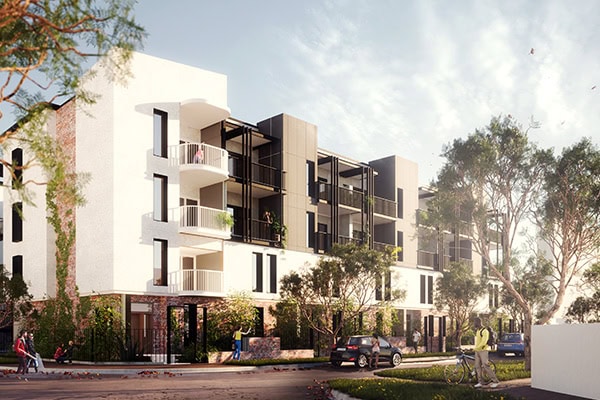 UnitingSA last year completed an award-winning development of eight two-bedroom dwellings in the western suburbs to provide safe, affordable accommodation for women aged 55 and over experiencing or at risk of homelessness.
The $2.6 million project has since won two UDIA Awards – SA's Small Scale Development Award and the Aged Care & Community Housing Award.
A further small development of five, three-bedroom townhouses is currently under construction in Kidman Park and is expected to be completed in mid-2023.
Ms Hall said the new Prospect project would be solely funded by UnitingSA.
"While we've fully funded this project, we look forward to the opportunity to source more funding through the National Housing Accord and the $10 billion Housing Australia Future Fund so more South Australians can have a secure roof over their heads."
UnitingSA's community housing division, UnitingSA Housing, began as Portway Housing in 1984 to help address overcrowding and rising rental prices in the Port Adelaide area.
"Initially the program consisted of seven houses and six units located in Adelaide's northwest," Ms Hall said.
"Today, we have close to 450 community housing properties and 150 Independent Living Units spread right across the metropolitan area, as well as in a number of regional centres.
"As we've grown, we've continued to put the needs of people seeking shelter at the heart of what we do, and we are excited to continue that culture into the future."
Earlier this year, UnitingSA Housing attained a Tier 1 regulatory status through Australia's National Regulatory System for Community Housing, demonstrating an ongoing commitment and capability to deliver high-quality, affordable housing.