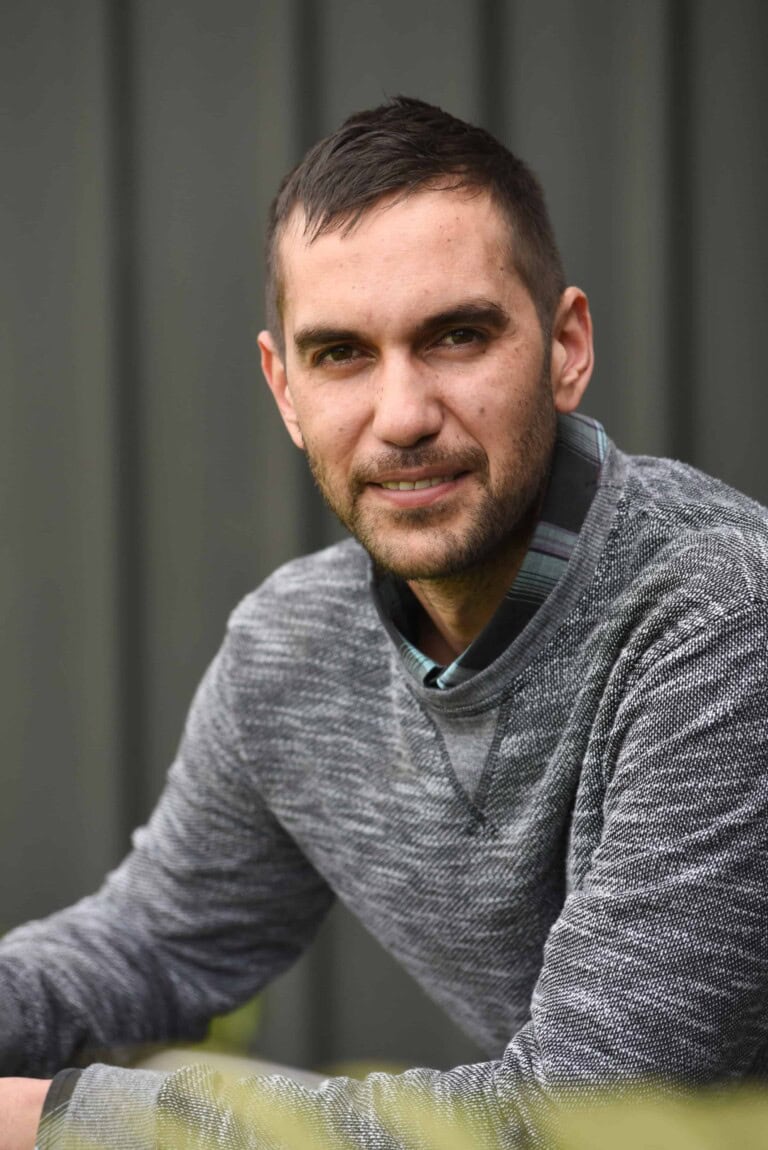 Alan Gunter will not stop until there is equality and justice for Aboriginal people.
He is working tirelessly to improve systems within the courts, police and hospitals to ensure Anangu people are consulted in their own language about decisions that affect their lives.
Whether it is a police interrogation, a discussion about an emergency hospital procedure, or a judge's decision over bail conditions, Alan wants an interpreter engaged as the first step every time – not as an after-thought.
"Equality – that's all I want," Alan, 29, says.
"It's every human's right to have access to an interpreter when they don't have an understanding of English.
"People are making decisions without having the full story or the person having the basic right to know what is going on."
Alan, who is supported through UnitingSA's Employment and Education Housing program (EEH), has been working as an interpreter in the courts and prison system since he was just 16.
Speaking Pitjantjatjara and Yankunytjatjara, he has held a variety of roles in metropolitan and regional South Australia, including with the Aboriginal Legal Rights Movement and Department for Correctional Services.
At the start of this year, Alan made the leap from working for others to setting up his own business, APY Interpreting and Cultural Advisory.
"My service is unique because compared with other interpreting services, my service also comes with cultural advising," he says.
"For example, if a judge questions something I can stop interpreting and start cultural advising, which ensures they are able to do their job through understanding."
He also offers cultural awareness education to teach others about cultural barriers, differences and values.
Alan says the support provided to him through our EEH program has been crucial to his journey.
The program provides housing to allow people from remote communities to move to metropolitan Adelaide to pursue education and employment.
The program started supporting Alan three years ago when he received a call from his younger sister, Kelli, asking him to move from Port Augusta to Adelaide to live with her and provide some stability.
The duo was provided a fully furnished rental property, which allowed Kelli to go to university and Alan to pursue his interpreting work and over time, set up his business.
In addition, Alan benefits from having a support worker, Elana, to call and speak with if he needs a bit of extra assistance.
"If Alan is having a bad day he will call and we may spend an hour on the phone and just chat and talk things through," Elana says.
"We can link him to counselling if necessary or just provide advice.
"The support is always there for him and he knows he can rely on our service to try and help him through."
Over the coming months, those conversations are likely to centre around Alan's push to meet with government representatives, including the Premier, as he continues to strive for change.
He wants to secure funding to expand his work in the community to ensure interpreting and cultural advisory are firmly embedded within systems.
Alan is not the first person in his family to take a stand and push for improved outcomes for Aboriginal people.
In the 1980s, his parents were instrumental in securing funding to set up the community of Oak Valley in the Maralinga Tjarutja lands, where they are from.
The community, about 500km north-west of Ceduna, was established for Anangu people displaced from Maralinga because of Britain's nuclear testing on the land.
Much like his ancestors, Alan says his mission is about one thing:
"I'm here for change – not for money or show and tell.
"My deepest desire is to see that."