United vision for $50m aged care development
A partnership 205 years in the making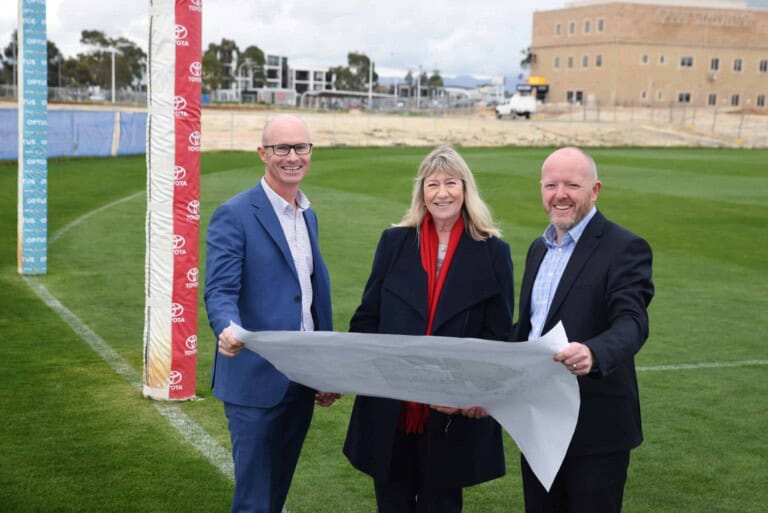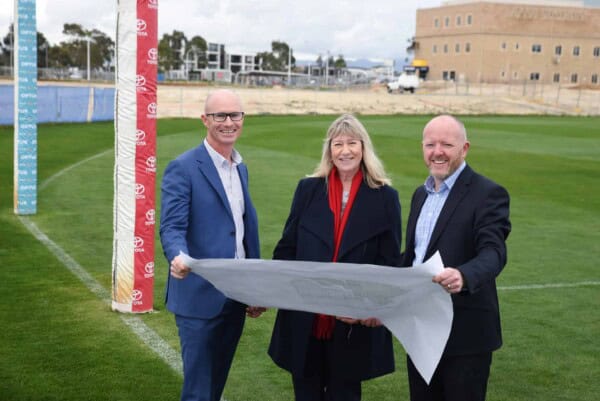 Two iconic South Australian organisations are uniting to build a $50m-plus aged care development in the heart of Adelaide's west.
UnitingSA, which is this year celebrating its centenary, has engaged 105-year-old Kennett Builders to construct a five-storey development at the former Football Park site.
UnitingSA West Lakes will incorporate residential aged care, retirement living, retail and office space on 6,600sqm of land fronting West Lakes Boulevard.
It is a key component of the broader transformation of Football Park, being undertaken by Commercial & General.
UnitingSA CEO Libby Craft said the partnership with Kennett Builders reflected a shared vision to provide quality accommodation that enhanced communities.
"We both have a long and proud history of supporting communities through housing," Ms Craft said.
"Between us, we have 205 years of experience and we are excited to come together to create a development that puts aged care at the centre of a vibrant community.
"UnitingSA West Lakes will provide high-quality accommodation for older South Australians while supporting them to maintain an active lifestyle and community connections."
The development's key features include:
A top-level featuring 17 retirement living apartments with balconies overlooking the oval, lake and surrounds
Three storeys of residential aged care including 108 private rooms with en-suites
An 18-bed memory support unit for people with dementia
An active street frontage including café, hairdresser and allied health services, which will be open to the public.
Kennett Builders Managing Director, Scott Kennett said it was exciting to be able to work on a project that would benefit older South Australians for years to come.
"Our partnership with UnitingSA will create a visionary aged care project at such an iconic location in South Australia," Director of Corporate and Strategy, James Kennett said.
"It will create local jobs, reinvigorate the oval site and, above all, provide a home and support for people as they age.
"Being able to build developments with a positive social impact really ignites the passion of our dedicated team."
Construction of UnitingSA West Lakes is expected to begin by the end of July and take 18 months. Apartments will go on sale early next year, with residents anticipated to move in by the end of 2020.