UnitingSA is calling for more volunteers at its five aged care sites, as the SA-based provider seeks to build up its volunteer base following an 80 per cent drop due to COVID-19.
UnitingSA Board Chair Gael Fraser said volunteers were a highly valued part of the organisation's aged care communities, but have been slow to return following the lifting of COVID-19 restrictions.
"Our staff deliver amazing care and support to our residents, and the companionship provided by our volunteers is priceless," Ms Fraser said.
"Sadly, many of our residents don't receive visits from loved ones, and often rely on the additional companionship provided by volunteers.
"From sharing a simple cup of tea to listening to their stories, enjoying a board game or accompanying them to the onsite hair salon, the role volunteers play is invaluable."
Recent data shows up to 40 per cent of residents in Australia's aged care homes have no visitors 365 days of the year.
"While the main benefit of having volunteers is the extra companionship they provide our residents, they also give staff an extra set of hands to help with activities and excursions that add greatly to our residents' well-being and quality of life," Ms Fraser said.
"UnitingSA has always welcomed volunteers and pre COVID-19, we had a strong volunteer base. We value this community support greatly, and now that restrictions have eased, we are ready to welcome volunteers back with open arms."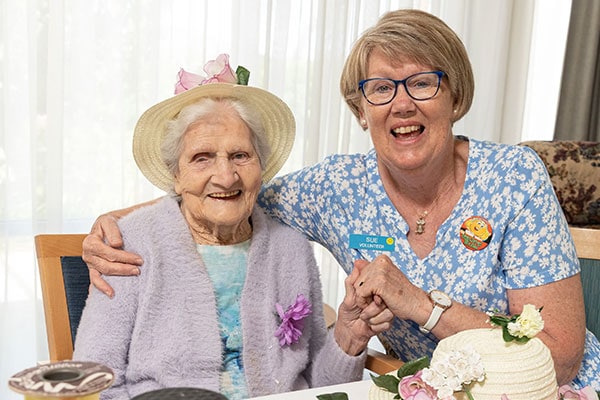 Compulsory testing and mask restrictions previously in place for COVID-19 were lifted across all SA Residential Aged Care homes earlier this year. While all staff and volunteers need to have received three COVID vaccinations, influenza vaccination is no longer mandatory.
UnitingSA delivers care and support to more than 1,800 older South Australians each year through its residential aged care, respite and home care services.
Volunteer roles include:
Resident companions
Leisure and lifestyle supports
Card and board games companions
Bingo assistants
Art and craft assistants
Football tipping assistants
Gardening group supports
Men's social group companions
Hairdresser escorts
Café assistants
Piano players
Find out more
unitingsa.com.au/about-us/volunteer-with-us or phone UnitingSA Lifestyle Manager Residential Renee Farrell on 0459 858 620 or email rfarrell@unitingsa.com.au
For further information:
Gail Heritage
Media, Advocacy and Communications Lead
UnitingSA
P. 0466 419 528
E. gheritage@unitingsa.com.au