Science is being fused with food to transform mealtimes for older people with swallowing difficulties.
UnitingSA Hotel Services Manager Vitish Guddoy is using molecular gastronomy to improve food experiences for people in aged care.
Using a specialised gelling technique, food which is usually pureed and served to residents is instead recreated to be as close to its original shape and texture as possible.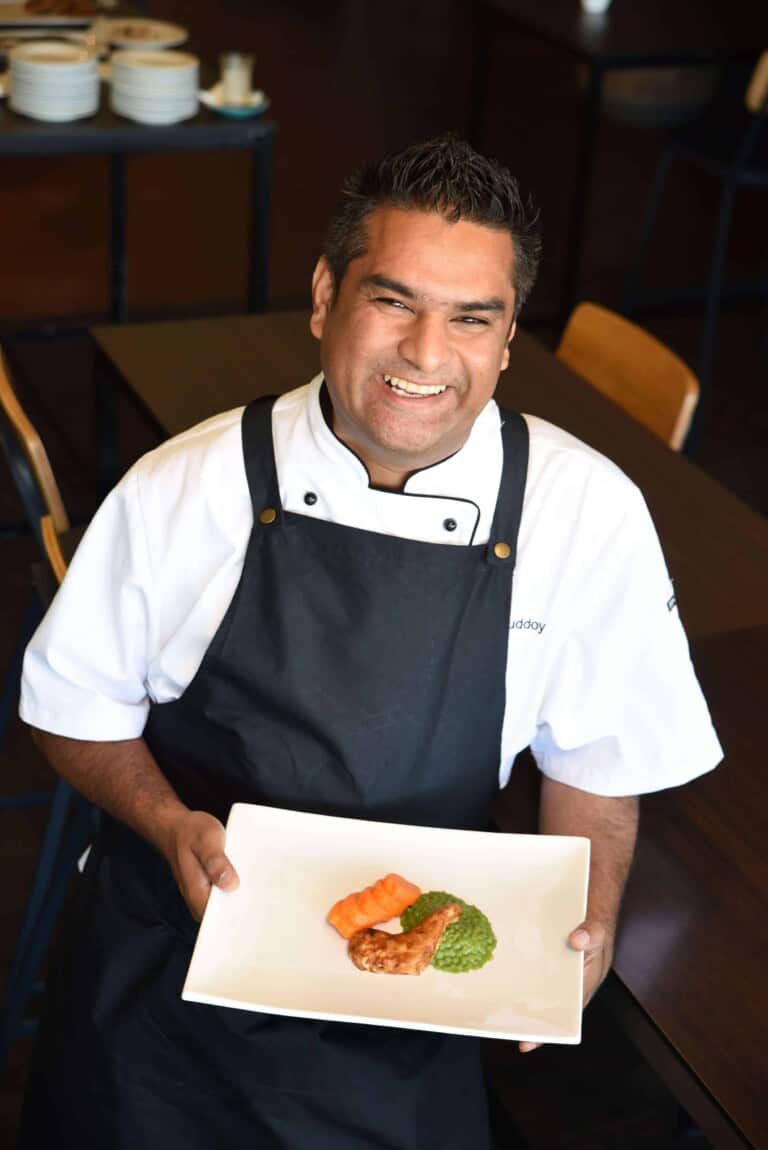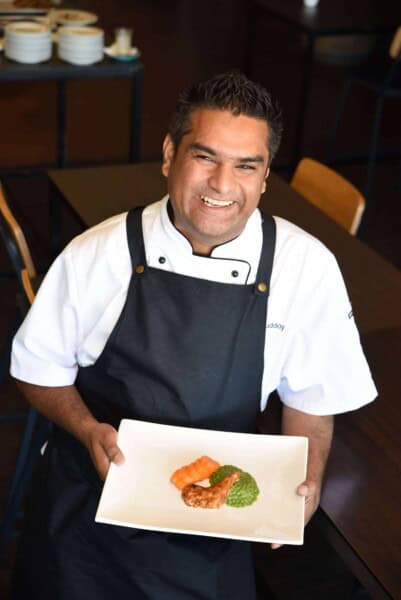 Vitish says the process helps bring the joy of eating back to people who have missed out for years because of swallowing difficulties, known as dysphagia.
Figures from Speech Pathology Australia show that 50% of the residents in aged care suffer from dysphagia, and more than 60% suffer from malnutrition.
"Not being able to eat a variety of food due to swallowing difficulties can lead to malnutrition and weight loss," Vitish says.
"Using the gelling technique, you regain the sensory pleasure because each item of food has its own taste and texture.
"You can actually differentiate and see what you are eating and you can also pick it up, which encourages independence.
"These techniques are mainly used for fine dining, high-end restaurants so we are trying to make it everyday food suitable for people in aged care."
Among the delicacies he creates using these techniques are red wine jellies, for people who can no longer enjoy a glass of their favourite drop, as well as a variety of canapes, sandwiches and traditional meals, such as roast dinners.
He also uses molecular gastronomy to create flavoured foams, which disappear in the mouth making them possible for use by people who have no swallowing capabilities at all.
"There are people who have been tube fed for years who are able to experience the sense of taste again, using foams," Vitish says.
"I first got the idea when a gentleman who was nil-by-mouth said all he wanted before he died was to taste a beer.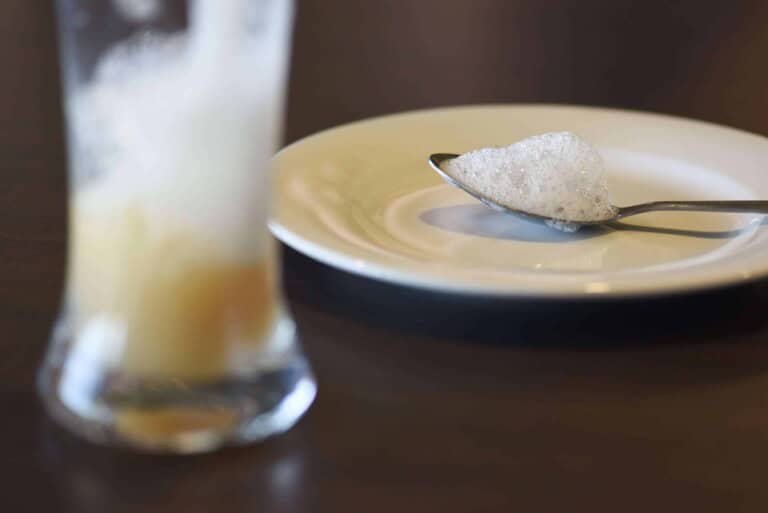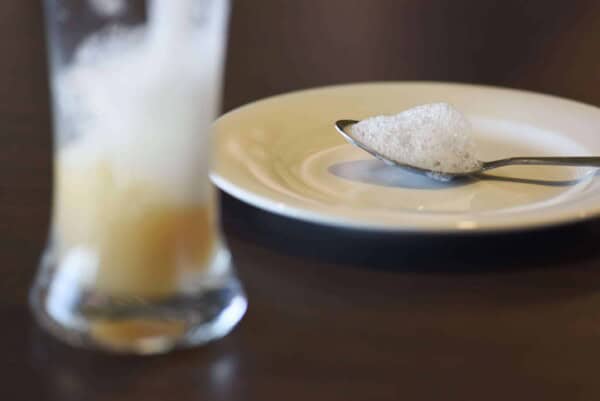 "I created a beer foam and he had it for four days before he passed away."
UnitingSA is in the process of building a new kitchen as part of a redevelopment of our Hawksbury Gardens Aged Care site in Salisbury North.
Once it is complete, Vitish will start training kitchen staff in molecular gastronomy, with the view to start using it regularly for residents' meals in the second half of the year.
He also presented his techniques as part of the Tasting Australia festival in late April, where he unveiled a new project he is working on with scientists in Sydney and chefs from around the world.
The group is developing an ice cream which melts at a slower rate than other ice creams, making it potentially suitable for people with dysphagia.
"Because ice cream melts, the liquid can cause people with dysphagia to choke, meaning some people have not been able to enjoy ice cream for years," he says.
"The ice cream that is currently being formulated will have high protein, calcium and fibre and we will be conducting trials to determine its suitability for people with swallowing difficulties.
"Food has always been a big part of my life and it is such a privilege to be able to bring flavours back into the lives of other people."
To find out more about our Residential Aged Care Facilities click here, or call our friendly Admissions Team on (08) 8448 6280.